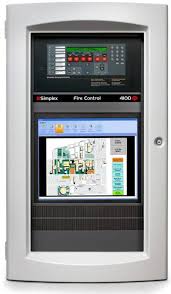 MEZAB Fire Alarm Systems provide accurate and automatic fire and smoke detection and alert to the build-up of smoke and heat and are mandatory in almost all office and public buildings. They need to:
Quickly and effectively warn building occupants of fire, suspected fire or smoke
Warn emergency services of an incident
Automatically deploy fire prevention measures like sprinklers or automatic fire doors
MEZAB is the best choice for installing all kinds of fire alarm systems. We install fire alarm systems of any size and even complex installations.
If you're constructing a new building, it's crucial for all systems and appliances to be installed right the first time. A system that isn't assembled properly will result in huge headaches and expenses down the road.
Panel of Fire Alarm System
4010 Panel Single Loop
4007ES Hybird Panel Single Loop
4100ES Panel Multiple Loop
Detector of Fire Alarm System
True Alarm Smoke Detector
True Alarm Heat Detector
True Alarm Addressable Base
Manual Pull Station
24V DC Bell
Flasher with Bell
Relay Module
Monitor Module
Door Holder